Dr Sin Somuny, Cambodia
Dr Sin Somuny is one of Cambodia's most influential health advocates.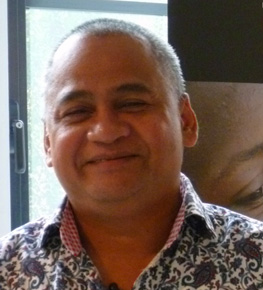 With over 20 years' working in the field of public health, Dr Sin Somuny has been a researcher, a publisher, health system strengthening (HSS) manager, director, chairman of a CSO think tank on HSS in Cambodia, deputy chair for the public private partnership technical working group for health of the ministry of health, and chairman of board of directors for TPO, the Transcultural Psychosocial Organisation.

Dr Somuny's dynamism and vibrant approach has earned him a reputation as an influential advocate for policy development and health system strengthening programme design in Cambodia. As executive director of MEDiCAM, and membership organisation representing over 120 national and international NGOs working in Cambodia's health sector, he puts his extensive experience, which covers health care financing, human resource development for health, and community system strengthening, social accountability and good governance, to good use.

Dr Somuny gets the message to those that matter by writing and editing MEDiCAM's monthly health bulletin – MEDiNEWS – targeting public health professionals, public health managers, and policymakers.

Through his merits and hard work, Dr Somuny has earned great respect among government policy makers, development partners and CSOs and is recognised as one of the most successful CSO/NGO leaders and advocates in Cambodia.

That is one of the reasons that the World Bank selected him as a Global CSO member in the CSO Consultative Group on Health, Nutrition, and Population of the World Bank, a platform for 22 CSO members from all over the world to meet in Washington DC twice a year with World Bank senior management on Health, Nutrition, and Population.

Somuny is a Medical Doctor and a Master of Public Health under the auspices of Fulbright Scholarship from Tulane University, New Orlean, Louisana, USA. His main expertise is Health System Management and M&E.

Somuny is a Health Hero. Show your support.