Naseer Ahmad Hekmatjo, Afghanistan
Giving power and a voice to those most in need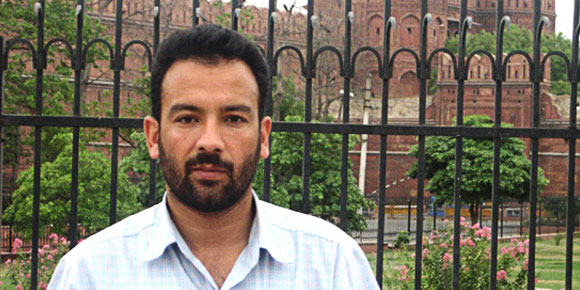 In Afghanistan, Dr Naseer Ahmad Hekmatjo has made a great contribution to his country by helping the poorest and most marginalised stick up for their rights and fight the HIV/Aids onslaught
More about this health hero

As a medical doctor, Naseer Ahmad Hekmatjo is considered to be a gem in his country. But he is more than that – working with ActionAid as HIV/Aids coordinator, he feels he has made his "greatest contribution" to his country by helping the poorest and most marginalised people in the farthest provinces to reduce the onslaught of HIV/Aids epidemic and to claim their basic rights.

"That, more than anything else in this world, is my greatest contribution to my country," he says. "I became more than a title."

Married with four sons and one daughter, Dr. Naseer worked as a health trainer then as a lecturer of infectious diseases at Kabul Medical University when he graduated from his own medical studies in 2002. He then joined ActionAid first as a part time medical doctor until 2007 and for almost two years as capacity building officer in the organization's institute for social change. Today, he is HIV/Aids coordinator and the man behind the accomplishment of "Strengthening Provincial HIV programme in Eight Provinces through Developing the Capacity of Basic Package of Health Services."

"To date we have 708 nurses, medical doctors, midwives, laboratory technicians, vaccinators and health counsellors who have undergone my trainings and for the roll out we have training for trainers to 17 master trainers. Our information and educational materials were customised for greater understanding of the locals with 1,500 posters and 7,000 leaflets distributed all over the intervention areas," says D. Naseer.

But Dr. Naseer has to pay a high price for being with ActionAid: most of his neighbours and immediate community know him as a doctor rather than an NGO worker, and he tells those he is not close to the same thing.

"In Afghanistan, doctors are respected while NGO workers are being killed, kidnapped and targeted. So I have to tell people I am a doctor. But in my heart, I know I am more than that – I am a humanitarian worker. I am an ActionAider," he says proudly.