Sayed Kamuludin, Afghanistan
Demonstrating the strength of community health workers in testing situations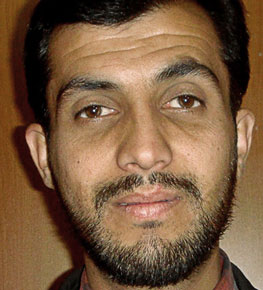 Sayed Kamalludin is under no illusions about how difficult his task is, but he is doing his best to regain the trust of his local community. And he hopes to be joined by some new recruits who can help him in his quest
More about this health hero

Sayed Kamalludin has worked his way up to become a project officer at ActionAid Afghanistan and his research has contributed to several key studies and activities on HIV/Aids in the country. But he says it's not been easy, as it was very difficult to gain people's trust when he started, although he soon learned the tricks of the trade.

Kamaluddin also monitored and evaluated his organisation's work on child protection of working children at the border areas of Torkham and Islam Qala" in 2009 – areas he says are "very dangerous for children and where abuses are prevalent".

He explains that the lack of trust stems from broken promises from previous aid workers in the area, with those like Kamaluddin bearing the brunt of the repercussions. "It is very difficult to regain the trust of the people," he says.

Kamaluddin is currently responsible for making sure that the recently introduced Truckers Health Centers (THC), which are funded by the ministry of public health as part of the "Targeted interventions for truckers and their partners in Afghanistan project, are equipped with a doctor's room, waiting room and rest area for truckers who want to have a sip of tea while watching educational TV on HIV/Aids related issues.

"We are always ready to disseminate information and we also hired peer educators among the truckers and outreach workers manning our THCs," explains Kamaluddin. "But the most difficult task most of the time is to actually get to our THCs as two of them are located in insecure areas (Jalalabad and Company Area in Kabul). We frequently hear about attacks along these roads, and safety is one of the major challenges we face.

Kamaluddin says he and his fellow workers must be "very careful" not to not to arouse any opposing views as "threats are prevalent". He puts this resistance down to the "still closet thinking of people on HIV/Aids issues".

As an educated man, Kamaluddin realises how lucky he is in a country where many of his fellow citizens are still illiterate. But he plans to put his education to good use, maximising his time by raising awareness among as many people as he possibly can, and hopes he'll be joined by many new experts who can help him in his quest.